GOOD NEWS OR BAD NEWS...WEDNESDAY IS FINAL!!!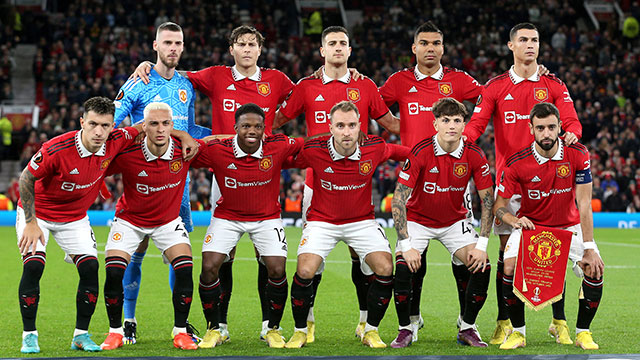 Even the most ardent opponent of Manchester United would acknowledge that the club has fans right around the world. But the statement that it has a global following of 659 million adults - out of a total five billion adults in the world - is still quite staggering.
This is not just a number picked out of thin air, though. Manchester United used a market research company, Kantar, to carry out a worldwide survey.
The company polled nearly 54,000 adults in 39 countries between June and August 2011. Some were surveyed face to face, but most answered questions online.
It then extrapolated from these survey results to produce a figure for each of those 39 countries - and for the rest of the world - taking into account such things as the popularity of football in these countries, and whether players born in them had played for Manchester United in the past.
Of the 659 million figure, Kantar says roughly half (325 million) live in the Asia Pacific region, 173 million in the Middle East and Africa, 90 million in Europe and 71 million in the Americas.
"I would back my figures and argue [they are accurate] to within a 1% margin of error," says Kantar director Richard Brinkman.
"We work for a number of the largest companies around the world… it's in our interest to use our knowledge to produce an accurate figure, not the biggest figure. We need to have more credibility than that."
"The idea that Manchester United have 108 million followers or fans in China alone for example - which is what this research purportedly showed - is patently ludicrous," says Nick Harris, editor of sports finance website SportingIntelligence.com.
He also draws attention to the contrast between this survey, and one published in 2007.
"In five years, purportedly, Manchester United's following has gone from 333 million, or thereabouts, to 659 million. So almost a doubling of people following Manchester United in five years. This is eyebrow-raising stuff!"
Nick's eyebrows were also raised by Kantar's suggestion that more than 30% of South Korea's total population of 49 million were followers of Manchester United.
Live viewing figures for Manchester United matches in the country come in at less than one million people. And even taking the time difference into account, Nick questions just how much following these "followers" are doing.
It's important to understand this word "follower", because it is "followers" that Kantar set out to count - not "fans".
Kantar included in this category people who answered, unprompted, that Manchester United were either their favourite football team or a team that they enjoyed following.
So there is nothing to stop people "following" several clubs, as Kantar director Richard Brinkman acknowledges.
"They will follow more than one club," he says. "Indeed, that's a trend we're seeing around the world, particularly in developing markets. People do follow more than one club."