GOOD NEWS!!! Real madrid star midfielder has agreed to man utd
The Spanish media aren't giving up on James Rodriguez to Manchester United. It had been the Spanish media mainly pushing the potential move for some months, but when the Colombian press jumped in recently it all got a little out of hand.
Rodriguez to Manchester United was said to be all agreed, indeed, there had been suggestions it would be announced on Sunday.
Sunday came and went without the announcement, and it seems to be a case of Real Madrid and Jorge Mendes dangling James over the transfer market and hoping that someone will bite.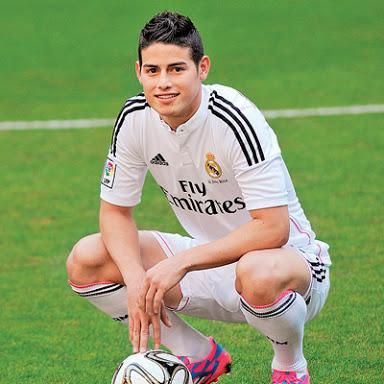 AS still have hope that could be Manchester United. In their Tuesday agreement, the Spanish newspaper say James' move to Old Trafford will speed up after the Champions League Final in Cardiff.
So James and Real Madrid would be agreeing the 'conditions of departure' to Manchester United, with whom there is already an 'agreement in principle'.
That old chestnut.
Should Manchester United not cave in to the pressure of Jorge Mendes, then AS reckon Manchester City and PSG could be options